Run Like Clockwork Lite by Adrienne Dorison
The course is 100% completed and updated (includes all videos, pdfs, files screenshots, everything) after you pay you immediately get a link to download all the course.
Sales Page:
http://archive.is/EDI1m

Run Like Clockwork Lite by Adrienne Dorison sales page
Screenshots

Run Like Clockwork Lite by Adrienne Dorison download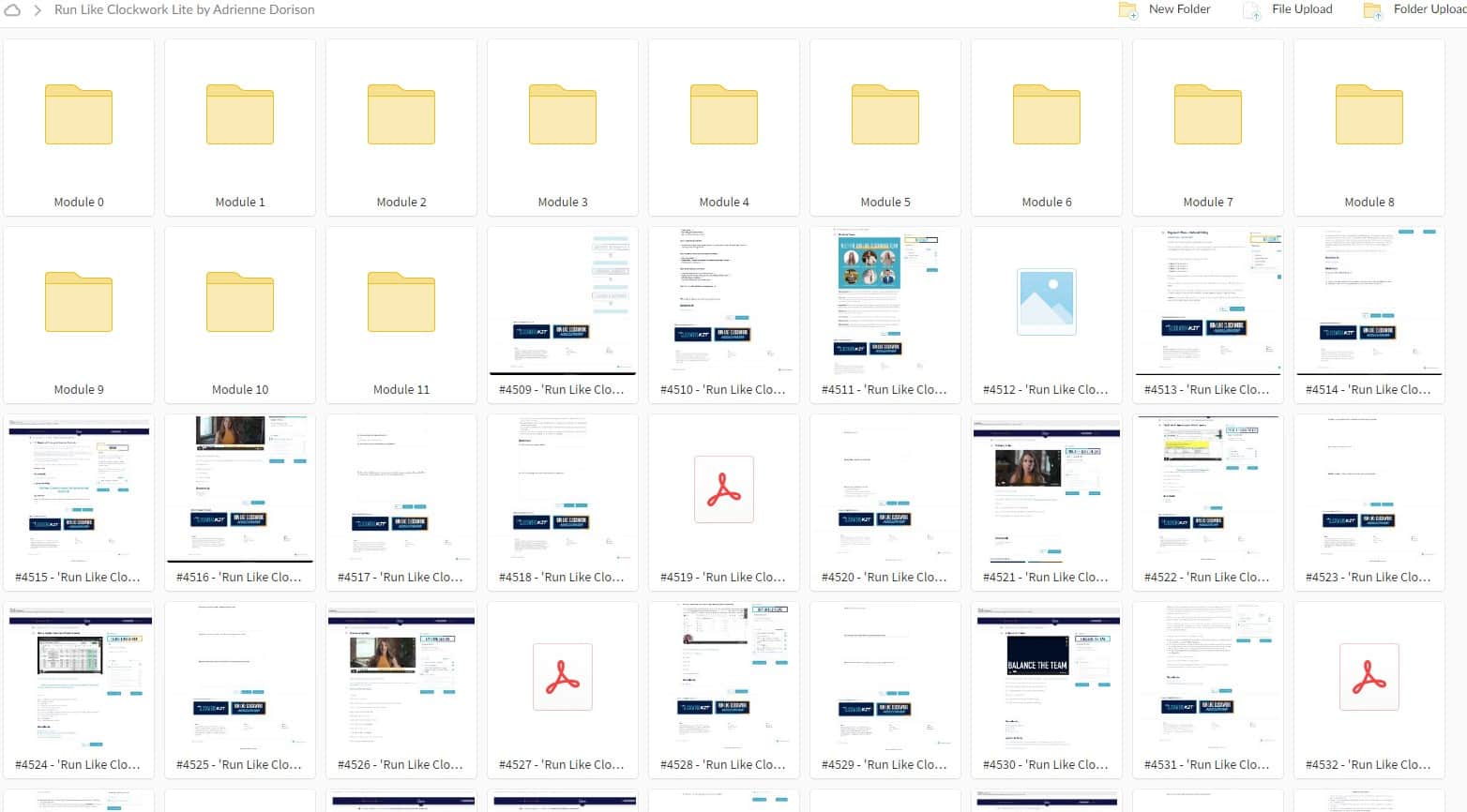 Run Like Clockwork Lite by Adrienne Dorison Torrent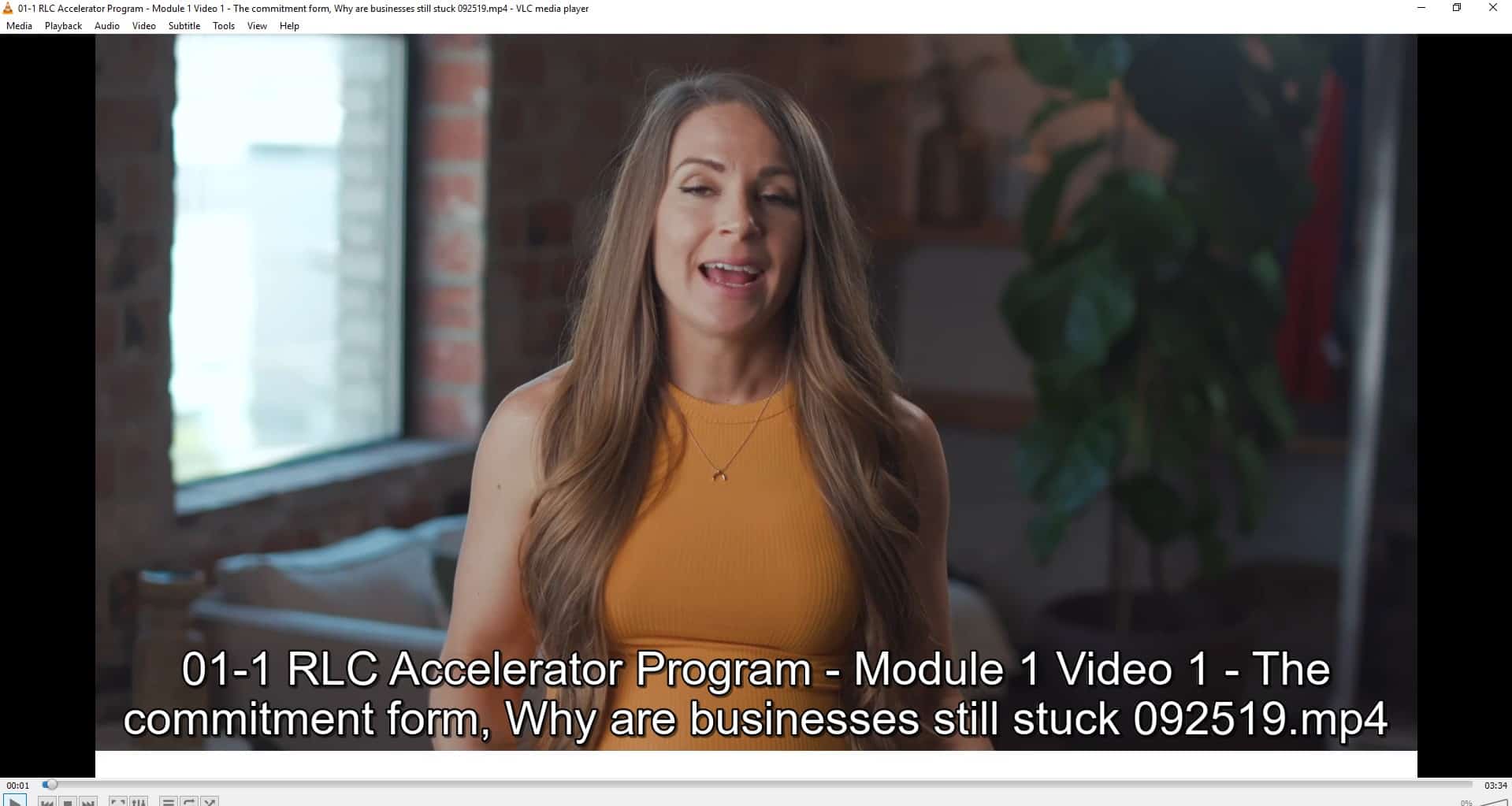 Run Like Clockwork Lite by Adrienne Dorison buy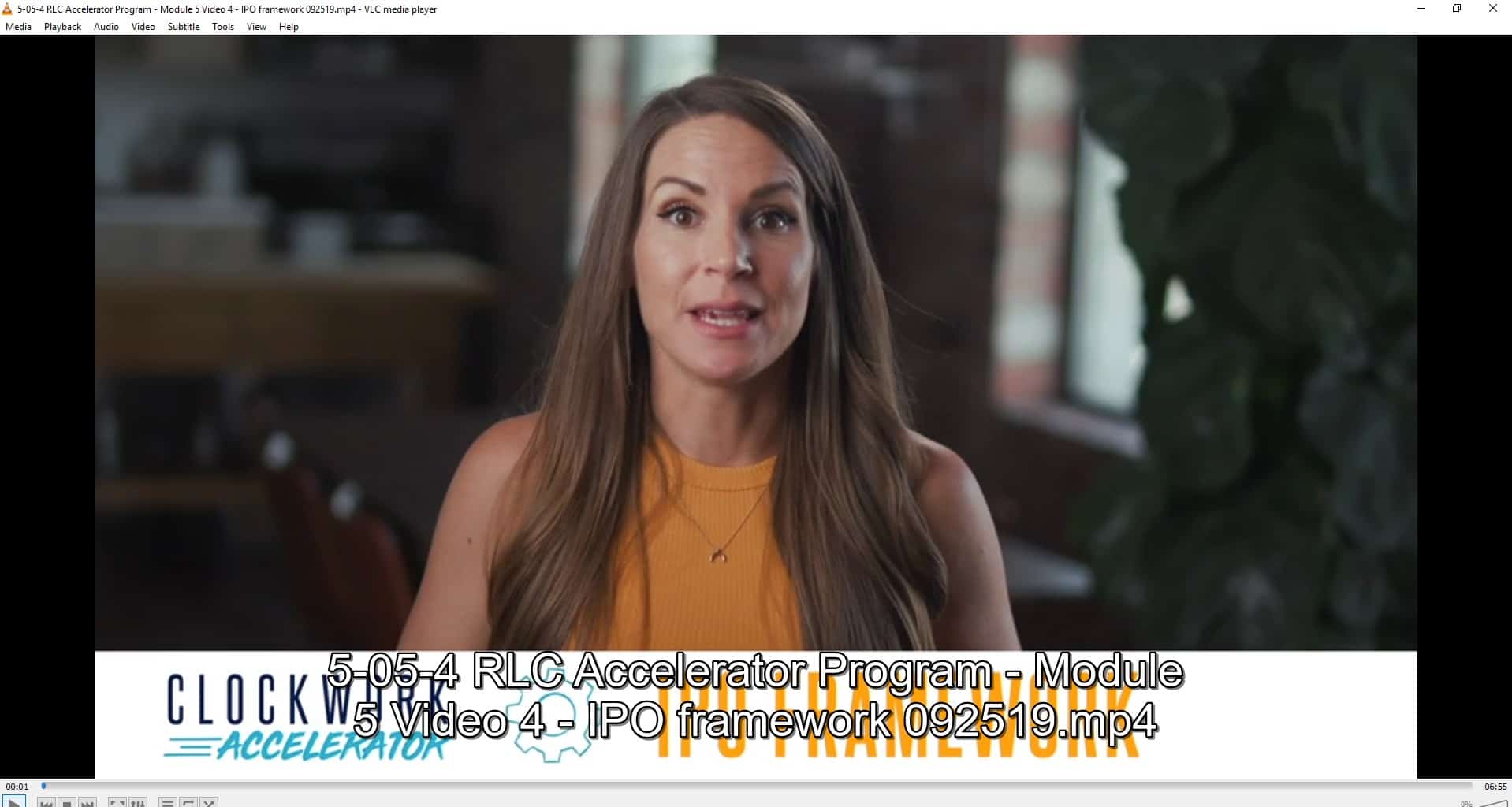 Run Like Clockwork Lite by Adrienne Dorison offer
Sales Page Text
INTRODUCING THERUN LIKE CLOCKWORKScale your revenue, reclaim your freedom and create a business that runs like clockwork so that you can pass our ultimate litmus test…the 4 week vacation!If you're an entrepreneur who's feeling like YOU'RE the bottleneck to more growth, more freedom + more impact, this is your chance to finally say goodbye to overwork, overwhelm, and limited growth.THIS IS YOUR OPPORTUNITY TO START DESIGNING YOUR BUSINESS TO RUN LIKE CLOCKWORK!ENROLL NOWRun Like Clockwork has been featured in…ic1.pngic2.pngfeeling.pngstressed-out.pngUnfortunately that's what happens to so many business owners, and I get it!There are SO many pieces involved + SO MUCH TO DO to keep a business running. And too much of that (or all of it) is currently falling on YOU.Maybe you even hired some team members thinking that would free up your time……(ya know — so that you can focus on the high level work), only to now be bogged down all day with questions + interruptions from the very team members that were hired to make your life easier…And then you find yourself mumbling under your breath…and you start having fantasies about firing your entire team, burning half the business to the ground and pretending you'd just be happier as a solopreneur.a4.pngBut, I'm calling BS on that.'Cause that's not who you are, and growing a team & a business that runs without you doesn't have to feel this way. You don't need to be working longer & harder. Actually, quite the opposite. The problem is simple, and so is the solution.YOU'VE JUST BEEN FOCUSED ON THE WRONG THINGS.You've put in the work. You had the idea. You built this baby from the ground up. You did EVERYTHING until you realized that growing more wouldn't be possible by just 'doing more' yourself, you now know it means building the systems + team to properly support you.If you've ever said…said.pngThen The Run Like Clockwork Accelerator is for you.ENROLL NOW!How Long Could You Step Away From the Business Before Things Start Falling Apart … or Grinding to a Halt?An hour, a day…maybe two…a week at the max?Our 4-week vacation is the ultimate litmus test for an entrepreneur… can your business run and GROW without you being present for an entire 4 weeks?THE GOOD NEWS IS THAT YOU CAN!The great news is the Run Like Clockwork Accelerator is how you make it your reality.ENROLL NOW!But to get your business running like clockwork… the first step is always KNOWING WHERE YOU ARE NOW, and getting clear on WHERE YOU'RE HEADED!Overwhelm + overworking stop you from achieving the vision you're truly capable of. We use our 4D Mix Framework to get clear on the phase of business you're currently in and this framework helps you focus on exactly what you need right now, while giving you the exact milestones you need to hit to graduate to the next phase.Then your job becomes really clear + simple: get to the next phase.a6.pngPhase One: DOINGYou're still DOING the majority of the time.You're spending your days executing tasks + projects.You may even have team members, but without you continuing to do the actual work, the business wouldn't survive.You're essential to the day-to-day operation and quite frankly there wouldn't be a business without you there everyday making it happen.Phase Three: DelegatingYou spend a good chunk of your time training, elevating + mentoring the team to make sure they are able to be autonomous in their roles.You're working on getting team members to a place where they can operate without you.Your team members know exactly what to do to achieve the outcomes they're responsible for and don't need your approval to make decisions.Your team members can make decisions without involving you.They're experts in their roles and quite honestly they can do the doing even better than you!Phase Two: DecidingYou spend a lot of time answering questions, approving, reviewing + giving feedback to team members.You thought having team members would free you up, but at this point all it's done is bog you down.You often feel like you've answered lots of questions + made 407 decisions at the end of the day.You're exhausted & often feel like you never have time to get any of your own work done.Phase Four: DesigningYou spend the majority of your time in the visionary seat of your business.You have tons of time to strategize, dream up the bigger picture and have lots of SPACE within your work days and weeks.You're no longer involved in the day-to-day operation and the business actually grows without your involvement each + every day.If you're in the DOING, DECIDING, or DELEGATING phase of your business… it's time to get things running like clockwork.ENROLL NOW!So, are you wondering just what exactly IS a business that 'Runs Like Clockwork?'A business that Runs Like Clockwork is one that leverages your team, optimizes your systems + scales with efficiency while creating the freedom for you to LIVE your life again!a10.pngWhen you as the CEO get to Phase 4 (DESIGNING) you'll have a business that allows you to leverage your unique STRENGTHS, a team that SUPPORTS your vision, SYSTEMS that are fully optimized & efficient, and the mental space to focus on the future STRATEGY.This is your CLOCKWORK business.A Clockworked business will unblock the bottlenecks and allow things to easily flow, meaning that things do not have to feel like a constant struggle. A bigger business doesn't have to feel like more work… it can actually be less, when you clockwork it…and you'll finally be able to pass our 4-week vacation litmus test.p13.pngWe've helped hundreds of small business owners create faster more sustainable growth, remove themselves as the bottleneck, AND unplug for a full 4-week vacation…the ultimate clockwork litmus test!p14.pnga15.pngIt's our metric to know whether or not your business is fully Clockworked.It's the ultimate litmus test for an entrepreneur… can your business run and GROW without you being present for an entire 4 weeks? Completely unplugged, that means… no need to check-in, no sneaking in work early in the morning before the family wakes up… a full exit for 4-weeks.Why 4 weeks?Because everything in a business will typically happen within that 4 week cycle, giving us REALLY solid data on how well the business can run without you.And we know you didn't ever start this business with the intention of becoming imprisoned by it… but for so many of us, that's how it ends up. We basket weave ourselves into every department, every project, every decision… stunting the overall growth of the business and in-turn, ourselves.The Run Like Clockwork Accelerator is your chance to finally grow & scale your business efficiently, while actually freeing up your own time.Sound too good to be true? It's not.We've helped hundreds of small business owners implement our proven Clockwork system so that they can create faster, more sustainable growth, remove themselves as the bottleneck, and pass our ultimate clockwork litmus test: the 4-week vacation!Messages From Some of Our Clockworkers Who Passed Our 4-Week Vacation Litmus Test:clockwork-responses.png"Even reading the book, the concepts make sense, but the application of solving the issues that are holding back that last 20% that is so specific to my business, I didn't think I could do it on my own. That's why I knew I needed the RLC team to help me see what I was missing."— John Briggs, Owner @ Incite Taxp15.jpgp16.jpgI wanted my team to run like clockwork, without my constant input, and now we're well on our way to making that a reality. The content was killer and it was just the right amount, not overwhelming. The best part of it was that everything was very actionable + transformational.— Selena Soo, creator of Impacting Millionsp17.pngAnd while we often talk about getting your business ready so that you could pass our "4-week vacation test", while the business runs without you — let's take a moment to talk about those life events that aren't exactly…a vacation?Like…a global pandemic?!,homeschooling your children,parental leave,a life threatening diagnosis,natural disasters,new business opportunities,finally writing that book,a family member who needs care,the list goes on…a12.pngWe've got to stop treating this "rainy day" preparedness as if there's never going to be a rainy day…We often talk about having a financial emergency fund for our finances, not because we want emergencies to happen, but because we can be pretty confident that eventually, they WILL…the tire is going to go flat,the kids are going to need to do to the doctor,our dishwasher is going to break…and the same thing goes for preparing our business to run regardless of our life events by removing ourselves as the linchpin.We like to think of Clockworking your business as the entrepreneur's version of insurance.a13.pnga14.pngGetting your business to run like Clockwork isn't just about taking some luxurious 4-week getaway (although, that's nice too!), but rather as a way to ensure your business will be okay during any unexpected events.This is about creating a LEGACY and making sure that your family, your team, and your clients are all able to be supported by the business, independent of you.However, that isn't going to happen anytime soon if you keep things running the way they are, and you know that.Before we go any further, hi, I'm Adrienne! Co-founder of Run Like Clockwork.I spent most of 2018 pushing off the idea of pregnancy, the Clockwork book was launching, we were building a new business, growing a team, I was speaking and traveling all over the world…I've spent 10+ years mastering operational efficiency, systems, teams & lean think and it STILL felt downright SCARY to throw a pregnancy into that mix just because there are so many unknowns, but then I realized this was the perfect time to run the 4-week vacation litmus test on my own business.I know that same fear is true for so many business owners that I speak with. They delay starting a family because they can't fathom running the business AND having a baby, they suffocate the newest business idea because they don't even have time for the current business, let alone another start another one, they feel the pressure of being on vacation and rush back to work, they shutdown the business when a parent gets ill because they have no idea how to take care of both…I want you to be able to take the maternity or paternity leave that corporate never gave you, enjoy the time with an elderly parent, take the sabbatical, start the next business idea, or heck… even just stay home with your family and let them get some uninterrupted QT with you… without worrying about the business tanking in your absence.This year I took my own "4-week vacation" — although I'm sure all the mamas out there will be LOLing when they read this because I'm sure they know this wasn't be a real "vacation" to take care of our newborn. I personally ended up taking 6 weeks completely off and then slowly weaned myself back over the next 4 months. But honestly, having our business in a place where I can take time off COMPLETELY unplugged without having to stress about the business is what I've worked for, it's what our team has worked for, and I'm so incredibly grateful we clockworked the business so that I can sleep at night (hahah just kidding, no one sleeps through the night around here) knowing our clients are being supported, our company is growing, and I don't need to be there to make things run.If this sounds like a luxury, it's NOT, and it's available for you too.p18.pngWe want you to get your business to a place that allows you to be present for your LIFE — because I assume that's one of the reasons you wanted to own your own business in the first place.And even if you don't have a life event that you're preparing for now, that's fine, you will.The Accelerator will make sure you're ready for it.Discover EXACTLY what's covered in the RLC Accelerator:The RLC Accelerator includes 9 modules of comprehensive + detailed training designed to walk you step-by-step through the 4D phases towards your IDEAL business using our proven Clockwork framework.This isn't just a program that will tell you "how to do it" — I mean, if you've read the Clockwork book already, you know we already give you the steps there — this is an experience built to actually get you + your team implementing + producing real RESULTS.This is about taking you beyond the point of where you've stopped before, so you can finally experience the Clockwork BREAKTHROUGH you've been looking for.So, whether you've read the book, taken some steps on your own, or are completely starting from scratch… here's how you'll finally reach that goal of having a business that runs like clockwork:MODULE 1:WHY YOUR BUSINESS IS STILL STUCKIN THIS WEEK:you'll develop the Clockwork mindset + vision that's required to get the team all rowing in the same direction.MODULE 2:ANALYZE YOUR COMPANY'S TIMEIN THIS WEEK:you'll understand exactly where your time is currently going and begin to free up valuable hours immediately.MODULE 3:DECLARE YOUR COMPANY'S QUEEN BEE ROLEIN THIS WEEK:your team will align around the QBR to become more autonomous within their roles, it will be like they're reading your mind and know exactly what they need to do next.MODULE 4:PROTECT + SERVE THE QBRIN THIS WEEK:your team will align around the QBR to become more autonomous within their roles, it will be like they're reading your mind and know exactly what they need to do next.MODULE 5:MOVING THE 4D NEEDLEIN THIS WEEK:you and your team will make the most significant shift – from deciding to delegating – and you'll be able to transfer things off your plate with ease.MODULE 6:CAPTURING SYSTEMS WITH EASEIN THIS WEEK:you + your team will have a system to easily document and capture everything inside of your business so that no one misses a beat.MODULE 7:REBALANCE THE TEAMIN THIS WEEK:hiring the right team easy, but keeping them is what counts. You'll know exactly how to effectively rebalance your teams' talent to grow the company faster + retain them even longer.MODULE 8:KEEPING AN EYE ON YOUR BUSINESSIN THIS WEEK:you'll be able to understand the health + direction of your business + make better data-driven decisions with metrics that could fit on a post-it note.MODULE 9:BOTTLENECKS + FORWARD PLANNINGIN THIS WEEK:most businesses waste a lot of resources trying to solve the wrong problem, but not you — you'll know exactly how to identify bottlenecks + create forward momentum.enroll-title.pngWHAT YOU GET:ACCELERATORACCELERATORPLUS15 weeks of live support in Accelerator3x weekly group coaching calls9 Clockwork training modulesReal-business implementation exercisesPrivate Clockwork communityAccess for your key team members!Ticket to our 2021 virtual eventAccelerator podcast feed for easy on the go access to trainings12 months of Clockwork support1:1 private coaching opportunities4x monthly Continuum Q+A coaching callsHomework reviews & feedback from an RLC MentorPrivate Continuum communityQuarterly planning sessionsA new template or tool added each monthOpportunities to earn access to more 1:1 calls, live events, personalized feedback, prizes, and more4 payments of$1,125or pay in full $3997 + save!ENROLL NOW!12 payments of$697or pay in full $7497 + save!ENROLL NOW!Here's a sneak peak of inside the Accelerator program!PLUS OVER $18,500 IN CLOCKWORK BONUSES:b1.pngBONUS #13x Weekly LIVE COACHING CALLS ($10,000 value)As an RLC Accelerator member, you'll receive exclusive access to LIVE coaching calls each week hosted by Adrienne + the RLC team. You'll have the chance to get feedback as you implement Clockwork into your business, get clarity to move you forward faster, and ask questions whenever they arise. We always make sure to be global time-zone friendly and we offer 3 call options every week for you to join when it's most convenient for you. These calls will offer invaluable insights + opportunities for breakthroughs as you Clockwork your business.b2.pngBONUS #2THE CLOCKWORK COMMUNITY (Priceless)Once you join our Clockwork community, you'll have the power of the clockwork collective minds behind your business every single day.You'll build relationships with other entrepreneurs that are on the same journey as you, get clarity on your biggest questions whenever you need it, and have a constant flow of inspiration on tap.Feeling lost or stuck? Lacking motivation? Need help, feedback or advice? In this community, no business owner or team member is left behind, and no one is alone. We're in this together!b3.pngBONUS #3WE'LL TRAIN YOUR TEAM BONUS ($4,000 value)A big part of Clockworking your business is allowing your team to support you and contribute in the process. The best way for you to Clockwork faster + more efficiently, as well as make sure it sticks as part of your culture, is to bring your team with you through the program!You'll get free access for all of your team members to join us inside the Accelerator program so that they can help you implement the Clockwork system. They can review the training modules, attend live coaching calls, and support you by implementing a lot of the exercises into your business.We've even had CEOs have their team members LEAD this entire process for their business, which gave them more ownership and took the responsibility off the CEO's plate!b4.pngBONUS #4DONE-FOR-YOU PROCESS MAPS + SOP TEMPLATES + EXAMPLES ($2,000 value)Think of this bonus as having the entire RLC team to do your homework for you, which in many ways, it is.We'll give you years of expertly crafted efficiency tools, meticulously tested with thousands of clients, which are packed in done-for-you swipe files + example templates that you can take-n-tweak for your own business.a18.pngNew hire onboarding, sales, launch promotion, hiring + interview process maps, client onboarding templates, and so much more to speed up the documentation of processes + systems in your own business.No need to reinvent the wheel, just copy what we already know works!Frankly, we could easily sell this bonus as a package for more than $2,000, and we know those who've read the Clockwork book would be happy to buy it. But we want you to have it absolutely free to help you jumpstart your Clockworking process.BONUS #5FREE TICKET TO OUR 2021 RUN LIKE CLOCKWORK VIRTUAL EVENT EXPERIENCE! ($2,000 value)When you enroll in the RLC Business Accelerator, you'll also get a FREE TICKET to our 2-day VIRTUAL LIVE workshop in early 2021! Yeah, get excited about that…it's going to be the best virtual experience you and your team have ever attended!We'll dive deep into our "bottlenecks" framework during this 2 day experience and bring in leading experts to help you attract more leads, convert more sales, and keep more of your cash.This will be a capstone event to the program that you won't want to miss out on!p23.jpg"Running a business as a solo founder is hard, so it is nice to get input from someone outside my company. My team members have been happy to take over some of the roles that I have been holding onto and doing by myself. I'm more conscious about the changes that I need to implement each week in order for my business to depend less on me."— Ernesto Tagwerker, Founder at Ombu Labs, The Lean Software BoutiqueClockwork isn't just about your freedom…It's about your business making more money.Clockworking your business will make everything more efficient, which means spending less money, less time, and less energy and getting bigger and better results.And when you're focused on efficiency your profits grow.Lindsay-Lucas.jpg— Lindsay Lucas, CEO + Wedding Venue Consultant'When I first joined the Clockwork Accelerator, I though it just going to be a bunch of productivity hacks and efficiency tactics. Don't get me wrong, there is TONS of actionable information in the program, but the benefits go much deeper than that.Run Like Clockwork has helped me envision what I truly want to achieve with my business and who I want to be as a leader. This program has challenged me to think creatively about my goals and back them up with meaningful data. Since joining Clockwork, both I (as an individual) and my business have reached some epic goals.On a personal level, I have reduced the length of my average workday by over one hour, allowing me to spend more time with my family. My team has almost doubled in size, but without bloating our budget. In fact, our profits for the first half of 2020 are almost double that for all of 2019.Clockwork has been game-changing for my business and for my overall happiness.'— Gabriela Pereira, Instigator at DIYMFA.comGabriella-Pereira.jpg'I was able to get way smarter with my team, which resulted in a higher profit margin. Biggest win is that I've been able to TRIPLE the salary I'm paying myself." — Elise Darma, CEO @ EliseDarma.comThese are exactly the kind of results the Run Like Clockwork Accelerator is built to help you + your team create for your business.Simplicity Scales.Complexity Doesn't.There are a lot of moving parts that come along with running a business…TARGET AUDIENCEPROFILINGMARKETINGCAMPAIGNSINTEGRATION &OPTIMIZATIONSOCIAL MEDIAMESSAGINGSALES FUNNELSIMPLEMENTATIONWEBSITES DEVELOPING& SEOHIRING, FIRING& RETENTIONTRAINING &DEVELOPMENTSTRATEGICPLANNINGACCOUNTING& FINANCECUSTOMERSERVICEPRODUCT AND/ORSERVICE FULFILMENTAnd so much more….It's no wonder business owners turn their noses up when they hear things like 'keep it simple'! With so many moving parts, it seems virtually IMPOSSIBLE to keep it simple…right?!WRONG.It's easy to add on more and more as you continue to grow…the harder part for most small businesses? Keeping it simple.The Run Like Clockwork approach to operations is different from what anyone else out there is teaching.a21.pngWe value simplicity and we know that while other courses and teachers have good intentions, they tend to overcomplicate things when it comes to operations which means most small businesses don't have the capacity or bandwidth to implement the tools they're teaching.And we all know that if it's not getting implemented, it's not going to help.There are a lot of business consultants sharing advice on documenting your systems, suggesting that's the reason your business isn't running smoothly.Then there's another camp telling you that when you hire the best support, the systems don't even matter.But our approach is an integration of the SUPPORT + SYSTEMS, because the truth is you can hire the best people in the world, but if you don't have systems in place that allow them to be fully autonomous in their roles, they're going to get frustrated, disappoint you, and eventually leave.Conversely, you can have all the BEST systems in the world, but if you don't know how to effectively communicate, lead or receive support — it won't matter, cause again, they'll get frustrated, disappoint you, and eventually leave…And then there's our third wheel, which doesn't feel like being the 3rd wheel on a date or anything, it's actually much less awkward and more useful.STRATEGY.Because to truly get a business running like clockwork, you must get yourself thinking less about the day-to-day fires that are popping up all over the place and focused more on the higher level strategy, so that your growth becomes inevitable.The RLC Accelerator brings these critical components together so that you are fully supported, improving your systems, and creating a strategy for the future.The Run Like Clockwork Accelerator is a "90 day do it together" immersion program and our team of Clockwork mentors will be with you every step of the way to make sure:you're clear on how to apply the tools to your unique business,getting the feedback you need,and staying on track and not feeling "behind".We get our clients REAL results by…Giving you a clear roadmap with specific milestones making it incredibly easy to implement.Sending you gentle reminders from our RLC team if you forget to do something, or fall off track. We won't let this be a program that collects digital dust for you.Not letting you slip through the cracks, because WE have systems that help us easily see where you're at on your journey.Providing you access to join 3 different coaching sessions each week, which means getting your questions answered will never be an issue.Gamifying everything, so if you're competitive like me, you'll earn badges & rewards just for ticking things off your Clockwork roadmap!But, before we go any further… I think it's important that we get one thing out in the open.If you think your business is perfect, this program isn't for you. Not because of the perfect business part, but because you think there's no room for improvement.We believe in continuous improvement and are motivated by the fact that we can always we doing better for our business, teams and customers. We're into excellence 🙂 We'll show you + your team how to continue to maximize + optimize your businesses and teams' efficiency through our proprietary set of efficiency tools, created JUST for small business owners like you. You'll be removing the 'waste' from your business for years + decades to come.And if you're totally into that, you're the perfect fit.a23.pngNow that we got that out of the way… let's get crystal clear on whether or not you're feeling the pains that RLC can help you solve…Projects get stalled because things can't move forward without you or your approvalFeeling stretched too thin and involved in every projectBusiness is scaling very quickly and not sure how to continue to deliver with excellence without maxing outFrustrated by having to oversee everyone's workWould like to grow faster, but not sure what levers to pullExhausted from answering team questions all day — you haven't gotten any of your own work done, but you've made 407 decisions for everyone elseKnow things are working (generally), but don't have good clear metrics that the team makes decisions from dailyConstantly answering team questions instead of working in your zone of geniusStill having to plan ALL the things — no one is making business / revenue driving / strategic plans or decisions without you — that still all falls to you at this point…Generally just juggling too much and not getting aheadOverwhelmed with "managing" people + projects instead of leading your teamWondering if you have the best people in the right seats, doing the right things, in the right proportions within your company…Unclear on what needs to be fixed or how to fix it, and in what order!If this sounds like you…THE RUN LIKE CLOCKWORK ACCELERATOR CAN HELPa24.pngIn just 90 days you will:Strategically find your perfectly-aligned team membersStep into your LEADER (not manager) role for your teamEmpower the team so they can self-manage and find autonomyFeel confident that projects are actually moving forward without youFeel SAFE handing things over to team members, and trust they're going to do an even better job than you!Easily inspire the team to take more ownership + reach bigger goalsRemove yourself from the day-to-day operations and step fully into the visionary roleStructure your company's back-end operations for efficient growth + scalingFocus more on your highest impact areas and train the team to do the restTake your business to the next level by actually working LESSActually enjoy your 4-week vacation because you trust the team has GOT THIS.And we'll get your team to…Take more personal responsibility + ownership in their rolesCreate + document the most efficient systems + processesUnderstand the value + importance of protecting your timePull things off of your plate + clockwork from withinCommunicate with you + each other more effectivelyDevelop reporting + weekly metrics to keep everyone on track + moving towards team goalsIdentify team gaps + communicate when they're working on projects/tasks that are below their pay-gradeEstablish the most efficient communication cadences for team meetings, onboarding, training, and project workflowsSet up project management systems + efficiency tools to streamline every area of the businessCreate recruiting, hiring + onboarding best practices that attract + KEEP A+ players to your team.ENROLL NOW!"This program exceeded my expectations. I have stopped working 9-13 hour days, I now work approximately 6 hours a day but I'm working on more fulfilling tasks that are moving the business forward."— Shay Brown, Co-Founder of The Bucketlist Bombshellsa25.jpgWHAT YOU GET:ACCELERATORACCELERATORPLUS15 weeks of live support in Accelerator3x weekly group coaching calls9 Clockwork training modulesReal-business implementation exercisesPrivate Clockwork communityAccess for your key team members!Ticket to our 2021 virtual eventAccelerator podcast feed for easy on the go access to trainings12 months of Clockwork support1:1 private coaching opportunities4x monthly Continuum Q+A coaching callsHomework reviews & feedback from an RLC MentorPrivate Continuum communityQuarterly planning sessionsA new template or tool added each monthOpportunities to earn access to more 1:1 calls, live events, personalized feedback, prizes, and more4 payments of$1,125or pay in full $3997 + save!ENROLL NOW!12 payments of$697or pay in full $7497 + save!ENROLL NOW!FREQUENTLY ASKED QUESTIONS ABOUTa26.pngHave a question you need answered about RLC Accelerator before you join us inside, below is a list of our most frequently asked questions, but if for some reason you don't see you question below, simply reach out to our LIVE support team in the chatbox on this page or email our support team directly at [email protected] and we will get your question answered ASAP! Thank you!WHO IS THE RLC ACCELERATOR FOR?HOW MUCH OF MY TIME WILL THIS TAKE?WHAT IS THE INVESTMENT?CAN I BRING MY TEAM MEMBERS?I READ THE BOOK, CAN I JUST DO THIS ON MY OWN?IS THIS TOO ADVANCED FOR ME?WHEN ARE THE LIVE CALLS? ARE THEY RECORDED?I ONLY HAVE A SMALL TEAM (OR NO TEAM AT ALL) WILL THIS BE TOO MUCH WORK FOR ME?I HAVE A BIG TEAM AND I'M WORRIED ABOUT HOW MUCH TIME THIS WILL TAKE ME TO ROLL OUT AND DEVELOP SYSTEMS FOR…AM I IN OVER MY HEAD?WHAT KIND OF SUPPORT IS AVAILABLE IF I HAVE QUESTIONS OR GET STUCK?WHAT HAPPENS AFTER THE 12 WEEKS TOGETHER, WILL I LOSE ACCESS TO ALL THE MATERIALS?CAN I GET MORE LIVE COACHING AFTER THIS PROGRAM?WILL THIS WORK FOR ME IF I'M A SOLOPRENEUR? HAVE A LARGE TEAM? HAVE KIDS? I'M A GRANDMOTHER? I LIVE IN THE CITY? I LIVE IN THE COUNTRY? I HATE TECH? I AM MARRIED? I AM LEFT-HANDED? I AM …[INSERT SPECIAL CIRCUMSTANCE HERE]…If you've read this far, you've already seen our process and our results…So what are you waiting for!?We're ready to help you eliminate your stress, reclaim your freedom, and help you have a business that runs like Clockwork. But the next step is yours. If you know RLC Business Accelerator is for you…go ahead and CLICK the button below to get started! You've read enough…We can't wait to get your business, running like Clockwork!M-and-A-gear.pngENROLL NOW!give-back.jpgYOU'RE HELPING CHANGE LIVES OF ENTREPRENEURS IN DEVELOPING COUNTRIES. By enrolling in the RLC Accelerator, you're helping to financially support entrepreneurship projects in developing countries around the world in partnership with The Adventure Project, the most sustainable way to transform lives and elevate communities out of poverty through the Run Like Clockwork Give Back Program! Your enrollment contributes to a cycle of entrepreneurs supporting entrepreneurs, because everyone deserves the opportunity to thrive.ENROLL NOW!Here's what some of our RLC Alumni have to say…"RLC has allowed us to step into a leadership role and act like a true CEO in our business. It's allowed us to live up to Operation Vacation and actually step away without worrying!"- Jill Stanton — screwtheninetofive.comc1.pngc2.png"You can finally have your employees acting like owners"— Mike Michalowicz, author of Clockwork. Screen Shot 2020-09-21 at 3.21.05 PM.png"The Run Like Clockwork system will help you create that lifestyle freedom and help your business just grow."— John Lee Dumas + Kate Erickson from Entrepreneurs on Fire"I was able to get way smarter with my team structure and that resulted in a higher profit margin. But I'd have to say the biggest win is that after taking clockwork, I've been able to almost triple the salary that I'm paying myself."— Elise Darma, elisedarma.comMichaelShreeve.pngGabrielaPereira-supervising (1).pngTanyaNeufeld – Team_Time (1).pngChanieWilschanski.4D and removed from day to day.png"(RLC) really allows you to get back to what you do best as a business and really thrive doing that work instead of getting lost in all the details and all the weeds."— Jessi Honard + Marie Parks, Co-Founders of North Star Messaging and Strategy"My biggest takeaway was when we came back from our 4-week vacation… I realized it also trained me to not to have to inject myself into the business."— Tony Rulli + Meg Rulli, Owners of Intentional Spark"I have a kid and a family and a very busy life as a military spouse. And I wanted the freedom and flexibility to sit in that visionary role in my business. And that's what Run Like Clockwork has really taught me thus far."— Danielle Pastul, Root to Petal CreativeCatherine OrerI must admit that I did not know what I was getting myself into when I signed up for the RLC workshop. The only thing I knew for sure was that there was a problem with how operations were structured in my business. This was becoming a huge bottleneck for our growth and a source of stress for me. That being said, I had a lot of resistance when it came to either delegating or setting up systems in my business, something I soon found out, many business owners were struggling with as well. I don't want to sound cliché but the RLC workshop was a total game changer for me and my business. It gave me the opportunity to not only get clear on what wasn't working in my business, but to also empower my team to thrive within their zone of genius. I was impressed with the group of entrepreneurs that were present at the event and who openly they shared their challenges and best practices so we could all learn from each other. Since attending the RLC workshop, we've set-up new and more effective ways to operate the business, I have received feedback from my team that they are more happy at work, and I have more time to focus on strategizing and developing the business, which is the most important thing I can do for my business.Catherine Orer, Business + PR Strategist for Artists and Creative Entrepreneurs"Being able to build myself out of the day to day, grow the team, and really grow the organization and the impact that we're able to create."— Evan La Ruffa – Founder & Executive Director, IPaintMyMind"I know I'm going to regain my nights. I know I'm gonna regain my weekends. I'm going to be able to take this growth and I'm going to really be able to just, just completely take this company out of the water."— Sergio Gammeri + Dana Miller, Owner of Preferred Mechanical CompanyScreen Shot 2020-09-22 at 2.34.45 PM.pngParticipating in Run Like Clockwork has allowed me to step more fully into my role as a CEO. It's given me permission to let go of the activities I was holding onto, stop being a bottleneck to the business, and make informed decisions about our future as a company. We've made strategic hires, dropped tasks that weren't producing ROI, and shifted our team into roles they love. My co-CEO and I are planning to take our first simultaneous vacation since founding the business nine years ago, and we feel more prepared than ever.Since we started implementing the general principles of Clockwork last fall (when the book came out) we've more than doubled our revenue (on track to triple), had our most profitable month in business ever, and taken our team from 6 to 10 amazing humans who we adore.'— Jessi Honard, Co-Founder, North Star Messaging"Clockwork really gave me the confidence to step into my leadership."— Kayla Gray, Diana House Inc"It's going to get you and your business where you want it to be, efficient and operating at its highest level. And it all has to do with the clockwork coaches, Adrienne, Emily, Laurie. They are fantastic. I call them my business moms because they just know the answers to everything."— Steve Lucin, Founder stevelucin.comScreen Shot 2020-09-21 at 9.15.41 PM.png'After starting our business and navigating new motherhood in our first year of operation, we were looking for outside expertise to help us catch up to how quickly our business had grown. Run Like Clockwork delivered on that and more. After completing the program (during a pandemic no less), our biggest wins were hiring our first team member and establishing new benchmarks to help us measure success beyond revenue while we each prepare to take our second maternity leave since starting our company. We are grateful that RLC has provided us with templates and tools we can revisit regularly to stay on track and feel confident in taking our (8 week!) vacations.'– Katie and Elle, Co-Founders, Wellevation HQ"I feel excited about making some small tweaks to how we operate that are going to lead to some big changes."— Jordan Axani, Co-founder of Shift Collab"Experiencing this today just totally confirms that we not only are here at the right time, we probably should have started the process earlier."— Katie + Kenny, Churchcommunication.com"More than ever, I am the CEO in my business. I don't feel guilty for spending time designing it."— Tanya Neufeld, Founder of The Strategiste"I'm so excited that I'm here and I'm learning so much about how to delegate outcomes instead of tasks. And I'm so excited to take it back to my team and really empower them."— Laura Sprinkle, laurasprinkle.com"Having this community here to remind me that I'm not alone and that there are people out there and resources out there that I can utilize."— Julie Soloman, CEO of The Influencer AcademyScreen Shot 2020-09-22 at 4.07.11 PM.pngScreen Shot 2020-09-09 at 8.41.58 AM.pngRebecaZwitser-Live Event (1).pngMichelleCooperTestimonial1 (1).png"Now we focus on what we do best and that's profit first and tax planning."— Marty McCutchen, Marty McCutchen CPA"It's been beyond my expectations and I'm really excited to report that actually a week from now, I will be on a two week vacation!"— Marie Parks, Co-CEO of North Star Messaging and StrategyLauraMarstonRun Like Clockwork has been an integral part of our development as a company this year. Previously, we were working hard but not feeling the momentum we wanted to be feeling. We felt stuck at times, always working in a reactive manner instead of a proactive manner.The last 6 months we've been doing the course and honestly, the biggest improvement is really understanding the big picture of the company (where we can improve, what our goals are, where we want to go, etc). As we did the course, we were able to take the lessons and implement them in a way that worked for us. It was less about copy/pasting the systems and more about implementing the thought processes being taught and realizing that there is no reason the business shouldn't be able to run on autopilot. We now are starting to have the framework to think about every decision in a way that will aid the team instead of hold it back. We've been able to take a step back, get clear on our team priorities, systems, processes, and metrics. We've started understanding who should be doing what, how to best utilize our people, and how to develop our team so that everyone is working only on their zone of genius. In the last six months, we've implemented a whole new content team, been able to give more design time to our CEO, and add an increased layer of clarity to the team. Everyone is working in a better flow and although it won't be immediate, I can now see a future where we are working efficiently and able to give everyone time/space to bring their best work forward. My hope for the future is that as we keep these teachings in our mind, we'll be able to make decisions that will bring us calm and ease, allow us to design our path instead of just go through it aimlessly, and have the space to bring focus to the areas in business that we want. In changing the mindset of how we work as a team and how the company is run, Run Like Clockwork is giving us space to breathe. The lessons we've learnt will always be a part of the decision making process moving forward. — Laura Marston, Operations Manager @ Beadon Intl LLCEricBourassa-furthering mission.pngCrystalFieldhouse – Capturing Systems.pngGabrielaPereira-supervising.pngMichaelShrieve-TimeTracking.pngRachelHarison- 1 week vacay.png"You need to get your team on board with this, and you will feel an instant weight come off of you as an entrepreneur."— Maddie Welch, Canta y Baila Conmigo"Clockwork is helping me understand better boundaries."— Jereshia Hawk, Founder and CEO of jereshiahawk.comI'd been wanting to do this program for some time and knew instinctively it would be a time commitment. COVID-19 presented the perfect time to do this work, and commit to change. I was concerned that once enrolled, I may not have the time to commit to the work- and there is work in Clockwork, plenty of it, and it's not easy. But it beats running a business for another decade that depends on you, one that you can't get away from, and can't grow because you, the owner, are the bottleneck.Screen Shot 2020-09-22 at 2.14.43 PM.pngClockwork is helping us with our weak links: finances, operations, and systems. In particular, operations nor systematization come easy for me. Focusing on something hard, something that does not come naturally is causing me to grow as a leader and therefore producing company growth. I'm three and a half months in and I'm working as hard if not harder than I was before but now it's unto a purpose- the 4-week vacation I'll take in May 2021. The additional hours I spend now are no longer hours due to inefficiencies and lack of systems; the extra hours are the time I invest in capturing our systems and transferring responsibilities to team members. I had 2 team members join me in Clockwork and within weeks, together, they created our first two process maps. We call them masterpieces. The best things about Clockwork have been the high-touch accountability and there's a 'how' for everything. I'm a visionary, conceptual thinker. I can dream things up but get stuck and stall on 'how'. Clockworking is our 'how'. Lilly Ferrick, CEO + Founder of lillyferrick.comJulie Babcock-Hyde-1 Week Vacay.pngLexiD'Angelo-Sales + Hiring.pngMichaelShreeve-TeamCommunication.pngKarlThew-TimeTracking.png"The lens of looking through better efficiency rather than productivity was paramount in clockworking my business."— Doug Walker, Owner of Eye Center of Brookings"I'm excited about being able to delegate better. I will be able to empower my team members to make better decisions."— John Briggs, Owner of Incite TaxMaleekaHollaway-New Hires + intentional action.pngBirgitAnichTestimonial.pngMarieParks-Letting go of client work.pngNicKuyten – Attack the process.pngChelcieKrier.pngTeam + RLC Success.png"Accelerator has helped us learn the processes that have made it easier to own a business and to move forward with implementing things, and hiring people, and hiring well and being a good employer."— Barb Snell, Raceway Electric"Going through the RLC program allowed me to be able to give the responsibility over to my team and put tools in place and systems in place so that I wasn't just handing them things blindly."— Frannie Coggeshall, Elevate Her MarketingLauraMastonTestimonial (1).pngMaleekaHollaway.pngKatrinaYoung.pngBond waited testimonial.png"There's so much less on my plate. I've actually started taking off Fridays. Uh, they're kind of my fun days now where I couldn't have even imagined being able to do that before the program."— Abbey Ashley, Founder of The Virtual Savvy"It helps you get clarity, not just for clockworking your business, but also for your brand message and the image that you want to put out."— Birgit Anich, B.A. Staging & InteriorsI loved being a part of the Run Like Clockwork Accelerator program from day 1! As an Operations Manager, I was hooked by the promise of having a proven system that we could implement for leveraging the team, increasing efficiency in all areas and scaling the business in a healthy way. I mean who could resist receiving the support and guidance of a team of experts on exactly the areas that are at the heart of any growing business?The program helped us create better systems, rebalance the team so everyone could work more in their zone of genius, identify the roles that we needed to hire and have clarity on the tasks that we needed to delegate. One of the best things from the program is that it has given us a framework to easily identify bottlenecks and create solutions to solve them before they escalate. I know this is something that I will come back to many times as the business continues to grow.Screen Shot 2020-09-21 at 9.17.58 PM.pngOn a personal level, it has helped me grow in my leadership and shift my mindset in how I approach team culture and delegation. I had a great experience on the coaching calls, and each time I had reached out to the RLC team, they were super responsive, added a valuable perspective on the issue at hand and helped us create forward momentum.I would totally recommend this program to anyone looking for focus and direction in how to grow an efficient business and a lean team.— Orne Herbon, Operations Manager @ The TabwooLauraSprinkle.pngChanie Testimonial Screenshot 2.pngMaleekaHolloway (1).pngAmanda Testimonial Screenshot 3.png"I'm really excited for the entire team to actually be a part of this, as opposed to just being you as the entrepreneur."— Josh Stanton + Christina Ricks, Screw the Nine to Five"That has gotten even stronger inside of our business, teaching our team members how to think, how to make decisions so that I'm not the one making all the decisions."— Katie DePaola, Co-Founder of Inner Glow CircleI was hesitant to join Clockwork because I had done courses before and wondered if I'd get value for money. RLC is like nothing you've done before! The team are always around to encourage me, they are hands-on and have a passion for me to succeed. I love the way they send me reminders and set personalized tasks to keep me on track. Not to mention one-on-one sessions to really focus on any stumbling blocks I have.Screen Shot 2020-09-21 at 9.17.58 PM.pngBefore joining I was doing 'everything' and proud that all my company information was in my head. Now I realize that by Clockworking my company I can easily step away and actually take a vacation, while still making money.(if you want to work this in, feel free) This has changed my mindset and business forever, I love these systems and love living with less stress.— Rebecca Zwitser, Stir Creative Graphic DesignMarshall Ray.pngMelindaHurtTestimonial.pngTanyaNeufeld.pngMariah Testimonial Screenshot.png"We joined the run like clockwork program and, and it has been the absolute biggest game changer, the best business decision that we've made, I would say, in all of the years of running our business."— Cassie Torrecillas, Co-Founder + CEO @ Bucketlist BombshellsRachel Testimonial Screenshot.pngAmanda Testimonial Screenshot 2.pngElise Testimonial Screenshot.pngChanie Testimonial Screenshot.pngKatie Testimonial Screenshot.pngI highly recommend joining and working with the Run Like Clockwork team. In the 18 months I have worked with RLC I have managed to remove myself from the day to day operations of the business and get my weekends back. I have had a four week vacation, a two week and one week vacation in the last 8 months. My team will only make contact with me in extreme circumstances that are a major threat while I'm away from the business. Using the RLC structures and operating systems we have designed, my team have the authority and permissions to make decisions while I am away without fear. For someone who regularly worked 70 hour weeks this has been a revelation and life changing. The RLC team has helped me to create an awareness of my time and always look for ways to delegate and find the right person with the skills to carry out the tasks. I read the book, joined the "accelerator programme" and carried on with the Continuum programme. There are many reasons to be part of RLC as a business owner, but from my perspective it is having the support and accountability to complete the tasks in my own time, when it fits with what I am doing within my business, understanding the processes and taking action to create the freedom I want. To get your time back, you have to give time, do the work, follow the process and gradually you get your time and freedom back.— Kevin Henderson, Optum PlumbingKevin headshot professional photo DSC_1797 copy (1).jpgScreen Shot 2020-09-22 at 2.52.21 PM.pngI can't end trauma without systems in place to scale! You all are amazing + so needed! This has been our best launch so far and I have never been more in my QBR, so grateful!— Mastin Kipp, CEO, best-selling author, Oprah's SuperSoul 100 listWHAT YOU GET:ACCELERATORACCELERATORPLUS15 weeks of live support in Accelerator3x weekly group coaching calls9 Clockwork training modulesReal-business implementation exercisesPrivate Clockwork communityAccess for your key team members!Ticket to our 2021 virtual eventAccelerator podcast feed for easy on the go access to trainings12 months of Clockwork support1:1 private coaching opportunities4x monthly Continuum Q+A coaching callsHomework reviews & feedback from an RLC MentorPrivate Continuum communityQuarterly planning sessionsA new template or tool added each monthOpportunities to earn access to more 1:1 calls, live events, personalized feedback, prizes, and more4 payments of$1,125or pay in full $3997 + save!ENROLL NOW!12 payments of$697or pay in full $7497 + save!ENROLL NOW!